Hello, It's Hiro.
Here is a summary of Alodia, known as the most famous entertainer in the Philippines.
Alodia?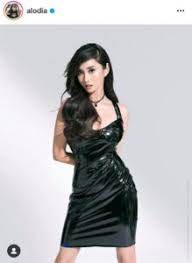 Name:アローディア・ゴセンフィアオ(Alodia Gosiengfiao)
Birthday:March 9, 1988 (33 years old)
Lives in Quezon City, Manila, the capital of the Philippines. She is 165 cm tall and Pisces.
Graduated from Ateneo University in 2009 and earned a Bachelor of Fine Arts (BFA) from the Department of Information Design.
A Spanish Filipino cosplayer, model, singer, pianist, actress and professional gamer.
Her father is Chinese Filipino and her mother is Spanish Filipino, so she is a famous cosplayer and actress with a mixed race of three countries, half of China and the Philippines.
Cosplay is still very popular in the Philippines, and I have been working as an organizer of anime events in the Philippines since 2015, the popularity of Alodia is immovable, and it feels like it's completely exceptional.
Both men and women reign as icons in the cosplay and otaku world that everyone longs for.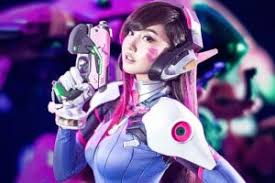 I have met her at events several times, she is a person who likes Japanese culture very much.
"Nice to meet you. My name is Arodia. Yoroshiku Onegaishimasu."
It was the first time I met her, saying that she bowed with her hands together and greeted me.
"What a polite woman. What a beautiful woman who is good at Japanese."
In an instant, I was taken in by my heart and became a fan of Alodia from that moment.
Kiyomi Gwiyomi(キヨミ)A big break with dance!
Alodia posted a Gwiyomi dance that was originally popular among Korean teens on her Youtube channel,
it buzzed all over the Philippines in a blink of an eye.
Until then, Alodia was popular, but I was in an idol state where I could participate as a guest at a local cosplay event and go to see her, but with Kiyomi Dance as a turning point, she went up to stardom at once.
Major debut in Japan as an idol group "Super Dolls"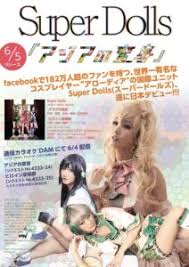 There is a past that made his debut as an idol in Japan in 2013.
They have formed a unit with the popular Youtuber Tenchimu and other members, and have released a debut song called Asia's Transformation.(Asia no Henshin)
It seems that she has also done a runway for TGC (Tokyo Girls Collection).
Started dating with popular Vlogger Wil Dasovich from 2017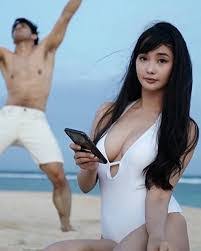 Most people may not know about Wil Dasovich in Japan, but he is hugely popular as a top Vlogger in the Philippines.
As you can see from Will's, Vlog, he is a top Vlogger.
Couple channels like Vamyun Channel are also popular in Japan, but Alodia and Will have also had couple channels on Youtube, FB, Insta, etc. since 2017, and their family and friends are also appearing and watching. It just makes us smile.
As of 2021, Alodia, who is very active in multiple fields such as entertainers, live distribution of games, and Youtube, will keep an eye on her in the future.
Alodia's SNS link is bellow.
Facebook:https://www.facebook.com/AlodiaGosiengfiao/
Instagram:https://www.instagram.com/alodia/
Twitter:https://twitter.com/alodiaalmira
Youtube:https://www.youtube.com/channel/UC66eoP3j29OuCIM0-K9RnsA