Hello, It's Hiro.
Since yesterday, my SNS timeline has been amazing with BTS and McDonald's.
That's right!
BTS and McDonald's collaborated to launch a campaign called BTS Meal.
Actually, this campaign started on May 27th in 10 countries including North America.
Just yesterday, it started in Southeast Asia including the Philippines.
Most of my friends are foreigners on my SNS, and it seems that the trend is to show BTS meal and selfie for the first time in ARMY.
What is the product content?
The contents of BTS meal are, to be clear, nothing different from the usual Mac.
It's a set menu, consisting of chicken mac nuggets (10 pieces), french fries, and cola.
Focusing on popular Korean recipes, sweet sauce and Cajun sauce have been added.
The name of the sauce is written on the lid of the sauce in English and Korean.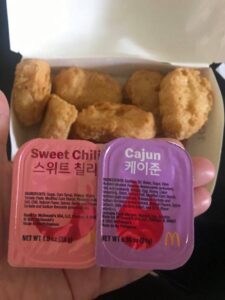 Only this.
Is the amount set slightly higher?
For those who aren't BTS fans, it's just chicken nugget, sauce and potatoes.
By the way, if it is sale in Japan, I will buy it!
As of June 19, 2021, it has been sold in 49 countries around the world and is an explosive hit!
Currently, it is sale all over the world except China and Japan.
eh? Why aren't they sold in China and Japan?
In the case of China, do you have a sense of crisis that the recent Asian culture is led by South Korea?
It seems that there are various things on the internet saying that Japan is anti-Japanese and anti-Korean of BTS, but personally
It's a good idea to think that McDonald's has been doing well lately and has avoided uncertainties.
Also, Japan and China tend to be highlighted, but it is not sale in the same way in Germany, France, the United Kingdom, etc., and in countries with a large number of stores, it can be said that McDonald's was judged based on cost effectiveness. Let's do it.
Interesting story
As expected, the BTS meal was launched the day after the campaign started in the Philippines.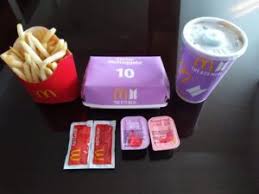 It's a little dissed, but there are many like this.
Dry only the pack and make it a heirloom.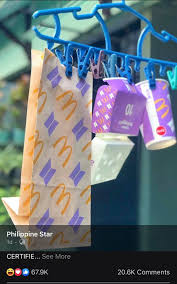 67,900 likes in a day lol Probably 100,000 will be lightly exceeded.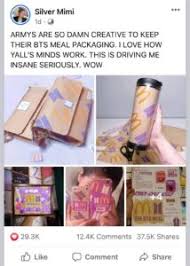 This is fantastic! Self-made BTS Meal tumbler!
Some auction sites such as Yahoo Auction already resell paper bags and sauces at high prices ...
What is this aiming for anymore? Is it a Youtube story?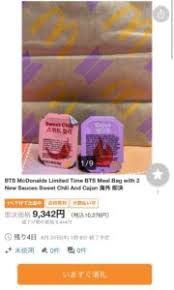 Two sauces cost 10,000 yen, and no one will buy it.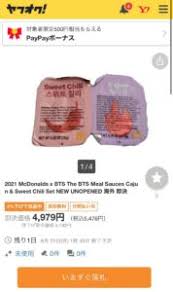 Probably there are no plans to sell it in Japan. Even so, the popularity of BTS is tremendous.
There are various opinions about BTS, but as a representative of Asia, I have singing ability, dancing ability, expressive ability, and I like English fluent and stylish, so I personally support them.
I still regret having sold all the shares to McDonald's when the stock price was 200 yen 10 years ago.
The reaction from overseas was a little interesting, so I shared it.
Regards,
Hiro