Hello, it's Hiro.
I would like to introduce a mail-order site that I frequently used when I was stayed in the United States for three years.
I hope it will be helpful to both those who are in the same situation as me and those who are not.
By the way, I was like..
・Late 20s
・single
・Korean and punk fashion lovers
It was such a setting.
Let's get started!
※This article can be read in 3 minutes.
Fashion site
There are a lot of clothes that are a mixture of Japanese and Korean fashion and a little recent Chinese fashion.
It's almost impossible to buy an Asian fashion brand in an American shop, so
It was useful to be able to purchase Asian fashion cheaply.
For some reason, it's headquartered in Canada;
It can also be purchased in Japan, so you can use it once before you move.
The ones that can be bought from  SHIEN JAPAN   have a cute design, but SHEIN can be purchased in the United States as well as in Japan.
I recommend it because all the products are quite bargain.
These 2 web-site are the only fashion mail-order sites I have used in my three years in the United States.
I feel like When in Rome, do as the Romans do, so
Punk and cute clothes that you can buy at  HOT TOPIC  and his anime events,
TOMMY can be purchased at outlets all over the place, so I basically buy them locally.
By the way, Asian fashion (especially Korean) is quite popular with girls (in my experience)
Supplement
When it comes to supplements, It's Herb.
In addition to supplements, beauty foods and health foods are also very popular in Japan these days.
When I was in the United States, it arrives at my house within a few days after ordering, and the shipping cost was cheaper than in Japan, so it was really useful.
By the way, I still use them once a month.
for self-satisfied Lol
Japanese food
Do you know that you can buy Japanese food in the US via Amazon?
You can buy instant miso soup at almost the same price as in Japan.
Moreover, as in Japan, it arrives the day after the order, so I used it every week.
I am amazed at the large number of Amazon Boxes in the United States.
Other than Amazon, I bought it once a week at a Korean supermarket or Japanese food supermarket in my neighborhood.
Address: 4927 W. Market St. Greensboro, NC 27407
Phone: 336-252-1055
It's a little far from the Rory where I lived, but my girlfriend house was near,
I liked the cityscape of Greensboro, so I went there like a drive.
Korean food was cheap and I went there once every two weeks.
I remember having a lot of Korean aunts there and enjoyed having a good conversation with them.
Toyo-shokuhin(Japanese supermarket)
Address: 748 E Chatham St. Suite L (in Chatham Square Shop Ctr), Cary, NC 27511
Phone: 919-319-1620
It is the only Japanese owner's shop in the triangle area.
The abundance of Japanese foods of Toyo-shokuhin is overwhelming.
If you buy more than $ 10, you can get sushi for free, so I went there for sushi.
If you go late, you will run out of sushi and you will end up with rice crackers, so go as soon as possible.
I appealed to live alone and got a lot of sushi to salesperson.
It was really yummy.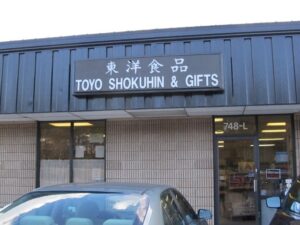 Entertainment
125 Four Seasons Town Centre. Greensboro, NC 27407
Did you all know that there is Round 1 in America?
It's also in Greensboro, North Carolina!
What's more, even though it's an arcade place, you can drink alcohol while playing games and Puri-kura (photo booths) !
There is also karaoke!
I was a regular, of corse.
Finally
151 Iron Skillet Ct, Bowling Green, KY 42104
A Japanese restaurant in Kentucky.
My most favorite Japanese restaurant in my American life.
Katsudon is cheap and delicious, Tendon is super yummy, Sushi is decent (it is difficult to find a decent level Sushi in the United States)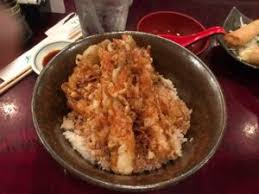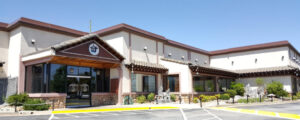 I used to go to Kentucky every time I went on a business trip, so I couldn't help but look forward to my business trip to Kentucky.
Summary
If you miss Japanese food, it's easy to make.
American apartments have a large kitchen, so cooking is fun.
Ingredients were easily buy them from  Super G Mart, Toyo Shokuhin, and Amazon.
For fashion, buy overseas brands at outlets, or buy Asian fashion at HOT TOPIC or Comiket.
Life in America suits me very well.
I hope it will be helpful to you in your life in the United States.
Regards,
hiro