Hello, It's Hiro.
Here are some recommended hostels I've stayed at as a former backpacker.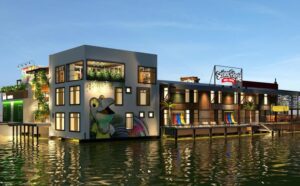 Cancun is widely known around the world as one of the world's leading resort destinations.
Also, most hotels have an all-inclusive style (including all food, drinks, massages, etc.).
It is very popular as a summer resort, so the price is very painful for my poor man's wallet, such as 200 $ / night.
So there are some dormitory hostels for backpackers, but very few compared to other areas.
It feels like there are only a few places a little far from the resort.
This   Senor Frogs   is located in the center of the resort area, despite being a backpacker hostel.
I have been stayed here four times in the past. (It feels like how many times I go to Cancun, and yes, i am addicted Lol)
When I come to Cancun, I had never stayed except Senor Frogs.
Price is set from 16 $ / night, and all-you-can-eat breakfast is included! (There are many fruits and it is very delicious!!)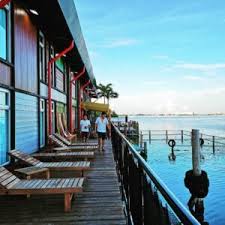 I have backpacked to more than 40 countries around the world and it is one of the most memorable and wonderful hostels.
When it is fully booked, it will lightly exceed 100 people, and although it has a restaurant and bar, it has soundproof doors and you can sleep very quietly at night.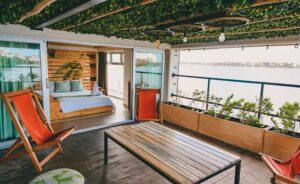 2. MNL beach hostel in Boracay(Boracay island, Philippines)
The second one is MNL beach hostel on Boracay Island in the Philippines.
This is the hostel where I stayed when I traveled alone to Boracay Island. I have used this twice in the past.
The location is very good and you can reach the shopping street in 3 minutes and White Sand Beach in 10 minutes.
When I went to MNL beach hostel in Boracay in 2015 and 2017, both reservations were almost full and it was very popular.
Also, the number of rooms is quite large and more than 100 people in full booking, backpackers from all over the world have a nightly party on the rooftop almost every night.
They also held many events such as karaoke competitions and watching movies etc
I think more than 80% of the customer base was Westerners.
※By the way, unfortunately it seems that it was closed in 2020.
However, I met an irreplaceable friends here.
I still have good friendship with Red, who used to work at this hostel, and reunited in South Korea in 2019. Here is the photo.
left is Red、right is me.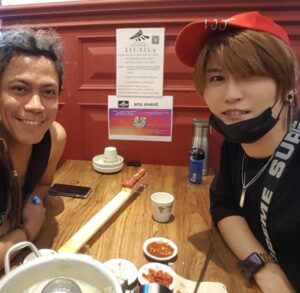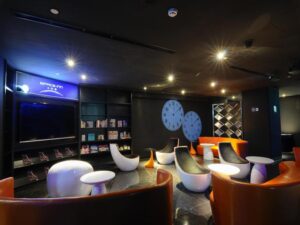 The location is 10-minute walk away from Taipei Main Station, with excellent access to major tourist areas in Taipei, and the interior is really wonderful!
The staff are wearing space suits, and the entire shared space is created with the image of space, which is pretty cool.
Oh, there is one. thing.
One thing to keep in mind when booking an overseas hostel is   whether it is compatible with the 24H reception.
This is really important.
When I stayed at a hostel in Taiwan once in the past, I arrived at hostel around 1am early in the morning,
so I told the check-in time the day before when I made a reservation, but when I arrived, the front door key was locked.
I waited for almost 6 hours until other guests use the entrance without entering.
When I checked with the staff the next morning, it seemed that the takeover was not done properly,
and they were planning to put a piece of paper with the key number on the doorway, but it was left behind at the front desk sadly.
Since it was my first trip to Taiwan, I had a bitter experience of being stuck without WIFI.
It's Okay, lesson learned Lol
No worries, space Inn is compatible with the 24H front, so it is very safe.
Even when I arrived at 4 o'clock in the early morning, I was able to respond firmly to the front desk.
I was able to stay at 1800 yen per night while the price of hostels in Taipei was high, so I would like to repeat it again.
For backpackers, solo travelers like me, and cost performance travelers, I hope you find this helpful.
Regards,
hiro