Hello, it's hiro.
There are many ways to do it, but I will tell you the easiest and free way I recommend making a LOGO.
My recommendation is  Canva
You can make such a logo in 1 to 2 minutes. And it's free.
1、Access to Canva
If you make Logo with Canva, you can make a logo like my blog for free in a minute or two.
Click to Canva
2、Register with Canva
Firstly, register with Google, Facebook, or your email address.
No matter which one you choose, don't worry, we won't wait for persistent solicitations.
I registered with one click with my Google account.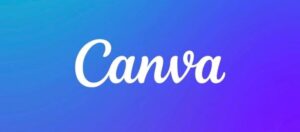 After that, I think that there is no problem if the blogger can select "individual" as the purpose of use.
3、Set customized size
Click "Create Design" in the upper right corner and enter the optimal size for your logo.
Bloggers recommend "1000x280", so please try to create it.
After entering the size, click "Create a new design" to start creating the logo.
4、Logo creation & download
You can choose your favorite design from the template on the left and add fonts and favorite photos, so customize it to your liking.
When completed, check that the image file is PNG from "Download" on the upper right, and download it.
5、Upload logo
Go to "Dashboard"-> "Appearance"-> "Customize"-> "Logo image / Site title" and upload the downloaded image.
It can also be displayed on the footer logo or smartphone.
I wondered if I could easily create my own logo and arrange it to my liking. I recommend it.
Regards,
hiro