What is Citta Napori?
An oceanfront resort condominium located in Minamichita-cho, Chita-gun, Aichi Prefecture.
When using the Chubu Centrair International Airport, when the aircraft takes off
「Daddy, what's the tall building at the end of that island?」
That's what I often hear.
Construction began in 1994, and the resort facilities with architecture reminiscent of Naples in Italy, including the Naples Tower, which is a 34-story white tower above the ground, are a masterpiece.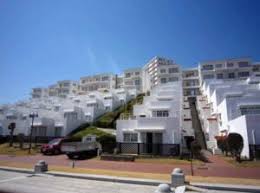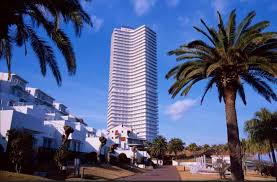 Initially, due to the bubble economy, many properties were acquired for investment purposes, but in recent years it has become possible to purchase them at a fairly reasonable price, starting at 2 million yen.
I also own one and use it once or twice a week.
The number of young people taking pictures for Instagram with palm trees and resort condominiums in the background is increasing rapidly
Recently, the number of couples who come to take pictures on a daily basis and young people who like cars is increasing.
The street in front of the terraced house in Buildings B to E is especially popular, and the sandy beach can be reached within a 1-minute walk, making it a popular Instagram spot.
There is no other place in Japan where you can take pictures with Italian architecture, palm trees and the sea in the background.
It is also an advantage that you can easily access the sandy beach from the eyes and nose of the terraced house, and you can park your car freely.
Tens of millions of condominiums in the city can be purchased for millions in Citta Napori
If you search for "Cittta Napori used", you will find properties that are cheap and start at the 2 million yen level.
* In 2021, the price will be slightly higher than last year, partly due to the expansion of demand for corona scabbard nests.
It is often said that management costs and reserves for repairs are high, but I personally think that it is cheaper for a resort condominium.
From the veranda with ocean view facing south, you can see Saku Island, Shino Island, Himakajima, etc. in a panoramic view.
Also, when the weather is nice, you can see Ise and Atsumi Peninsula. And, right in front of the condominium, there is JA's vegetable center where you can harvest fresh vegetables at any time.
Most of the residents who moved to Citta Napri,
"Since I moved to Chitta, I feel better."
The more people say, the richer the nature and the better the environment.
Citta Napori is a resort facility that makes you forget the hustle and bustle of the city and provides energy for activities and labor to live.
I currently own three condominiums in addition to Citta Napri, and I originally purchased Citta Napri for investment purposes, but every time I used it, I became captivated by it and finally I couldn't let go of it.
Since it is a resort condominium, management costs and running costs are a little higher than others, but I think Chitta has the appeal to fully compensate for it.
Free parking, no matter how many dollies you park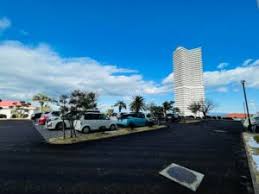 The parking lot is almost infinite and the usage rate is less than 20%, so you can park anytime, anywhere.
Even if you look for Atami, Lake Hamana, Karuizawa, Niigata, all over Japan, there is no other property that is easy to park so far with no parking fee.
I hope that you will visit Citta Napori once and experience its splendor.
Regards,
Hiro