Hello, it's Hiro.
What do you think of resort condominiums?
The concept of being owned only by the rich is already a thing of the past, and recently it has become a good time for elderly people living on pensions to easily own it if they have the money.
I currently own three condominiums, but most of the elderly people greet me when I use them occasionally.
Compared to the city, the natural environment is better and it is better for medical treatment, so I imagine that I live there.
"Since I lived here, I feel better."
I often hear that.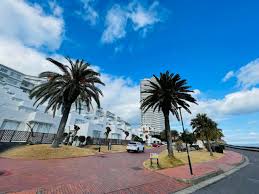 Recently,
"House, land, and condominiums will become 'negative real estate' at the same time as you purchase them, so you should definitely stop!"
It sounds like a popular influencer's tone, but what about you guys?
I have an own theory, and as of 2021, I own 3 condominiums and am satisfied.
I will explain the reason for owning a resort condominium.
You can do whatever you want, wherever you like
This is all.
It takes a little drive to the resort condominium with a view of the sea, but when I get there, there is an indescribable sense of openness, ownership, and happiness, which satisfy my satisfaction.
The reason I bought a resort condominium is,
I wanted to create an environment where I could work remotely and make it easy to create Youtube videos.
That is the reason for the original purchase, and I can comfortably work remotely in a room of my current resort condominium.
WIFI is fine if it's not so rural.
(Let's choose at least a property that can maintain an infrastructure environment)
Unknown resale value
As a point of purchasing my resort condominium,
・Used (10 years old and up)
・Isn't the management union able to pay the management fee and the reserve for repairs well,
or is it a strange management union?
・High application rate for those who wish to purchase
I make these conditions especially important.
In general, the asset value declines after 10 years of construction, and the operational status of the union can be objectively viewed, so we use that as a guide.
Also, in areas that may become popular with the elderly, even if the property is 20 to 30 years old, the asset value may increase later.
If there is a resort condominium near an area where depopulation is likely to begin, demand may increase later by changing to a huge elderly home.
If it's a strange management union, weird posters will be stuck all over the apartment and it will make you feel sick, so stop it.
(I feel that a strange management association will be born in a strange apartment)
Free parking, 24 hours all-you-can-eat garbage
This is also a point.
Since resort condominiums are used only occasionally, parking is free and you can park as much as you like, and you can take out the trash whenever you want.
I highly recommend it because you can keep your room clean whenever you come.
As a disadvantage,
・High management costs and reserves for repairs (I wonder if it can be helped because it can be used for equipment maintenance costs, etc.)
・ Far from the city (If it's close to the city center, it's not a resort, so I wonder if this can be helped)
And so on,
For me, the benefits outweigh these margins, so I own a resort condominium.
I only buy second-hand goods, so if I don't like it, I may sell it immediately.
Resale value should be seriously considered before purchase.
In my case, I sometimes sell it the day after I buy it.
(Detailedly, it takes about a month for the administrative scrivener procedure)
Even if you deduct the necessary expenses (property tax, management fee, repair reserve) as a business, you will earn roughly 2 million yen a year and you will be satisfied with your desire to own it, so it is recommended.
As of 2021, there are properties such as Atami, Lake Hamana, Karuizawa, etc. that are over 60 square meters and start at around 1 million yen, so if you are interested in my article, I recommend you to search once.
I personally think that this is an opportunity to purchase resort condominiums, as resort condominiums are attracting attention from some people as a demand for nesting due to the COVID 19.
By the way, being able to purchase cash in bulk is my main premise for purchasing a second-hand resort condominium.
Properties that are reasonably priced are treated as negative properties and are rumbling, so it might be a good idea to change your perspective and purchase cheap properties first on the premise of renovation.
Regards,
hiro