Hello, it's Hiro.
How do you secure transportation in the Philippines, everyone?
Perhaps 9 out of 10 people will answer if they use local public transport.
※There are some strong people around me who arrange a rental car in advance and drive by themselves as soon as they arrive at the airport though.
Since the time when Grab and Uber began to spread, the sight of catching a taxi locally has gradually disappeared.
Car movement using the app is very simple and very easy to use, and the first thing I do after passing through the main gate from an overseas airport is to launch Grab and secure transportation. In the case of the Philippines, after Uber was ordered to suspend operations in 2017, Grab usage fees began to skyrocket.
The so-called GRAB is a one-man win.
Therefore, it is difficult for Filipinos with an average daily salary of about 500 pesos to use Grab, which costs 600 pesos from Ninoy Aquino International Airport to Quezon City, and it is difficult to travel by connecting trains such as MRT and LRT, jeepneys and buses. It is the main.
It's really hard, isn't it? .. I also have experience, but just moving it makes me sick.
Meanwhile, this Angkas that appeared in 2018. This is the so-called his motorcycle taxi.
It's surprisingly fun to use, so it's recommended for people who like motorcycles.
Benefits of Angkas
You can easily make a reservation with the app, even if you do not speak English or Tagalog (because the bike is in a nickname, you need the minimum communication skills required with the driver
It can be used for about half the price of a taxi
 Free rental of helmets and free masks
 Avoid traffic jams (more than half, depending on destination and distance)
For trips of 3-4 nights, I can't afford to spend time traveling. Even if it is expensive, I aim to shorten the time, but if you use Angus,
For less than half the price of a taxi, you can avoid traffic jams and get to your destination in less time.
It is relatively comfortable while you are on the move, so we recommend that you try it once at a short distance.
How to download Angkas
It is not possible to download with a Japanese mobile phone account, so buy a cheap mobile phone locally and download it.
※Both Iphone and Android are possible
1. Download search screen (click APP, then enter Angkas)
2. Click on the Angkas app
3. Enter your mobile number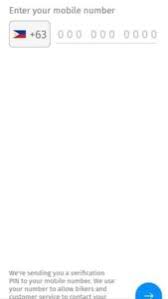 4. Enter the 4-digitverification number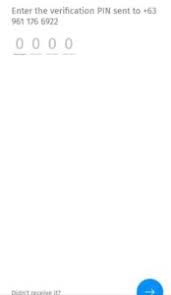 5. Skip is OK
6. Enter the name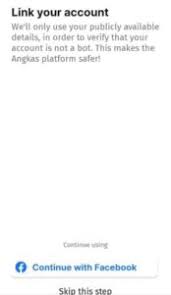 7. Enter your gender (enter it correctly)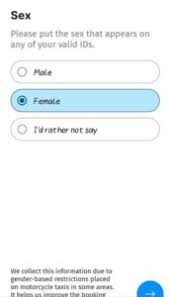 8. Input weight (I don't think it's in Japan lol)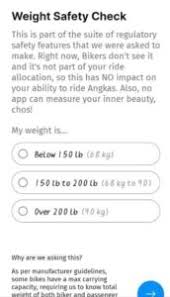 If you register according to the above flow, a 4-digit authentication number will be sent to your phone number, so enter it to complete the registration.
As expected, the Philippines, the world's number one SNS powerhouse, has the power to turn a pinch into an opportunity, isn't it? Respect to you.
I encourage you to try it out when you travel to the Philippines. It's a thrilling experience.
Regards,
hiro