This time, I  would like to introduce the popular fast food restaurant "Jollibee" in the Philippines.
What is Jollibee?
A fast food chain store owned by Jollibee Corporation, led by Tony Tan, based in the Philippines.
Tony Tan is ranked 1267 in the 2020 World's Billionaires list. A millionaire with $ 170 million in personal wealth.
It is rumored that the Philippines is the only country where the American hamburger chain that everyone knows cannot be ranked first.
By the way, hamburgers and fried chicken are famous now, but when it was founded in 1975, it seems that it was surprisingly only selling ice cream.
Menu of Jollibee
The most popular Jollibee food menu is crispy fried chicken.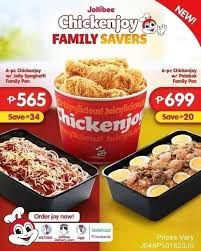 Burger steaks and hamburgers are also very popular.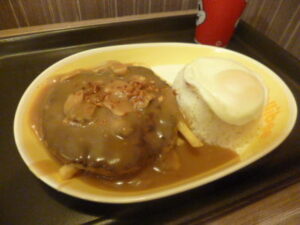 I personally recommend spaghetti.
To be honest, I was surprised at how sweet it was when I first ate it, but it has become a habit.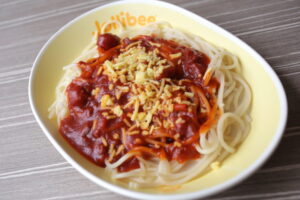 The breakfast menu is also very popular.
Click here for the latest Jollibee menu list
Birthday party at Jollibee
All you know, Filipinos love parties!
Most of all Jollibees have party booths, and on Saturdays and Sundays you can often see birthday parties being held in cute balloon-decorated booths.
The charm of the birthday party in Jollibee is that Jollibee will come to celebrate the children.
Jollibee can dance with the children, take a commemorative photo, or whatever.
It's like this.
MOMOLAND/ BAAM dance
TALA dance ※Songs popular in the Philippines in 2020
What is the possibility of Jollibee expanding into Japan?
In fact, Jollibee was scheduled to open in 2019 for 45 million Filipino workers working in Japan.
It became a blank slate, and there are no plans to open it in Japan at this time.
By the way, if you use a service called Balikbayan Box, you can order Jollibee in Japan as well.
There is a restriction that you can only buy in bulk and you can only order in the Tokyo area, but I would like to eat and compare someday.
Introducing Jollibee and his friends
Surprisingly, Jollibee has nine friends. I've been to Jollibee more than 100 times, but I've never seen anything other than Jollibee.
Little Jollibee(Jollibee)
Hamburger Man(Yum)
Ice Cream Woman(Twirlie)
Fried Man(Popo)
Miss Spagetti(Hetty)
Burger Man(Champ)
Drink Man(Mico)
Lovely Rooster(Chicktt)
Ladt Boo(Lady Moo)
Jollibee goods
Limited to 1000 gold figures are also available.
At the moment, it is difficult to obtain it, so it seems that it is soaring as it occasionally appears in auctions.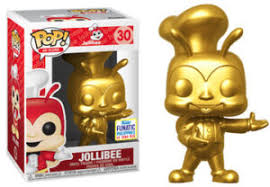 Summary
I don't think Japanese people will get a combination of fried chicken and rice, but I can't wait to see Jollibee in Japan.
Link to Jollibee's official page
I love Jollibee, and Philippines, ofcorse.
Regards,
hiro