In the Philippines, COVID19 broke a little earlier!
From April 1, 2022, the entry conditions for the Philippines have changed, and "alert alert level zero" has been declared for pandemic regulations.
Traveling to the Philippines due to the effects of coronavirus (updated 2022/4/6)
Philippines entry conditions(2022/4/1〜)
・Accept tourists from all countries
・Accepts antigen test negative proof (not necessarily PCR test)
・Removed restrictions on the number of people who have not been vaccinated
COVID19 was defined as Endemic. (It feels a little too early ...)
Simply、
Required documents for departure from Japan
・Passport
・Vaccination certificate
・PCR negative proof (48-72 hours)
・English certificate of insurance
The required documents when leaving the Philippines are the same as above.   * The PCR negative certificate needs to be updated locally.
With the above documents, you can enter the Philippines.
In addition, when entering Japan, it is a little complicated,
Quarantine is required for those who have been vaccinated twice, and quarantine is not required for those who have been vaccinated for the third time.
* As of 2022/4/6
Since I had been vaccinated for the third time in March, it was lifted that I could freely go to the Philippines without quarantine.
Even though I haven't gone yet. I will wait and see.
Cebu Pacific reservation, promotion status
Cebu Pacific is  the cheapest Filipino airline that connects Japan and the Philippines.
* Hereafter referred to as Cebu Pacific = Cebupa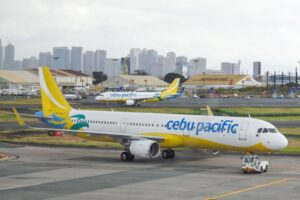 It's a pity that many LCCs have been bankrupted by Covid19, but Cebupa is still operating well every day.
For overseas flights, the number of flights is unavoidable, but it will probably be further restored in the future.
Let's book your flight in Cebupa!
The only way to book a flight ticket in Cebupa is from the official website of Cebupa.
You can also go through an agency, but I don't recommend it because it's generally quite expensive.
Affordable agency, Mabuhay ticket
I have used Mabuhai Ticket about 5 times, but I recommend it because it is cheaper than other agencies.
However, it is definitely better to make a reservation from the official website.
The Cebupa website is only available in two languages, English or Chinese.
At this point, Japanese people who are not good at English tend to leave the site, but the procedure is very easy, soI will proceed as it is.
add-ons! Bug that does not proceed from the page
As I proceeded, when it comes to the add-ons! page, it froze and I couldn't proceed!
I tried every possible method, but it didn't work. ..
However, I was able to reach the reservation by this method.
Install the Cebupa app and make a reservation from the mobile site
That's right. You can make a reservation from the mobile app.
Moreover, it works quite quickly, so it is recommended to check the reservation date on the PC site (because it is easy to see) and make a reservation using the mobile app.
1, App top screen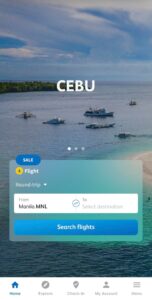 2, Enter your destination and planned travel date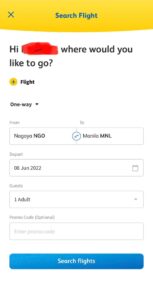 3, Search for flights on your planned travel date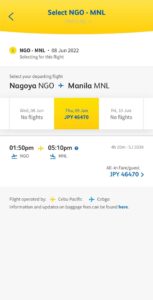 4, Select your desired flight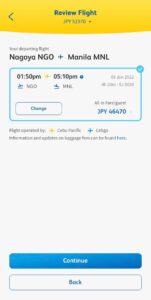 5, Select the content that suits you from Go Basic (hand carry only), Go Easy (1 luggage + seat * plus 2,000 yen), Go Flexi (Go Easy + cancellation possible * plus 5,000 yen)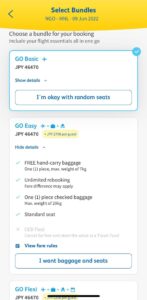 6, Select Got it without worrying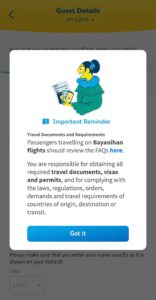 7, Select I'm traveling ~, Got it and enter your personal information (first name, last name, valid passport number, address, date of birth, phone number, etc.)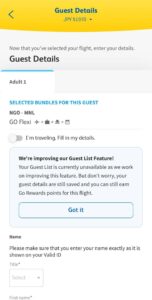 8, Proceed to Add-ons. Here you can add seats, meals, select additional luggage, add insurance, etc. (= Add-ons).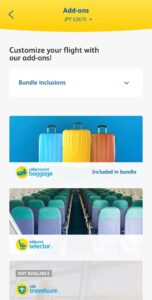 9, Proceed to payment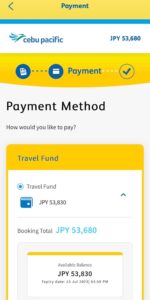 10, Check the check box and select Continue.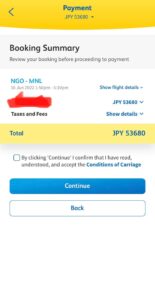 11, Select a payment method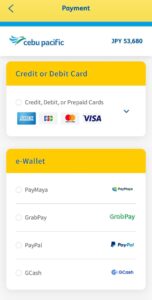 12, Select Proceed to payment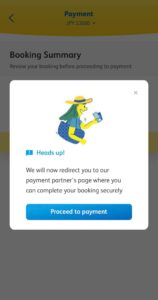 13, Select Submit and the reservation is complete.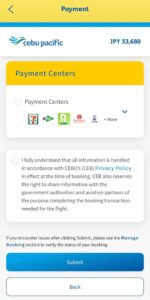 Summary
What do you think?
In conclusion, the PC site of Cebupa has been under construction for a long time and it is often difficult to reach the reservation, so
Install the mobile app and make a reservation from the app.
I hope you find this article useful.
Regards,
hiro